What is pasima?
Ryugu Co.,Ltd.

pasima's Baby items
What is pasima?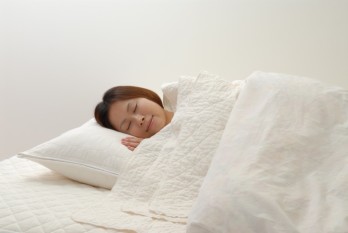 pasima
pasima is a range of bedclothes products developed with passion, belief and thorough research on the healing effects of specially designed absorbent cotton and gauze materials.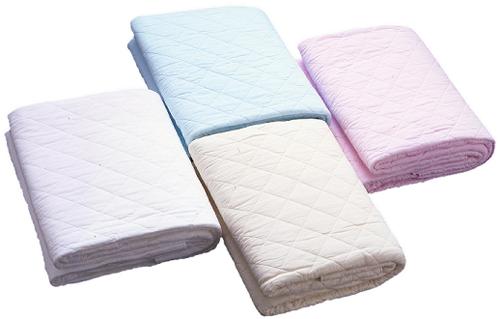 All our bedclothes are made of patented absorbent cotton and gauze fabric.
The material's soft touch has soothing and healing effects both on your mind and body, promising a better quality sleep.
pasima is ideal for people with dust allergy and atopic dermatitis. As the material dries quickly after washing, it can easily be maintained clean and hygienic.
Highly moisture absorbent, highly heat retentive, lightweight, thin, yet keeps warmth.
Comfortable in all seasons, this light bedding will gently keep babies and elderly members of your family warm.
The light quilted fabric is good for use as blankets, as well as for mattress covers.
In summer, this will be a perfect duvet. In winter, layer it for extra warmth with a heavier duvet.
From thread to product - pasima is made entirely in our factory in Fukuoka, Japan.
Preface
Our company, Ryugu Co. Ltd., was established in the immediate post-war period when there was shortage of any kind of material. The Company initially specialized in adapted cotton-spinning. The founder developed a method of spinning from recycled duvet cotton with old reconditioned machines.
We then started to produce absorbent cotton and gauze for medical use, and products using non-woven fabric and cotton. Ongoing research developed original methods and improved on the purification, sewing and the design of the fabric.
pasima (R) and Katte Gauze (R) washable bedding are the latest products made with our patented absorbent gauze cotton.
What is unique about pasima (R) is that it is made of absorbent cotton originally developed for medical use.
The traits of this material give pasima the extra comfortable feel, easy maintenance and high sanitation quality.
Its high moisture absorbency complemented by the soothing touch of gauze fabric creates a relaxing and hygienic sleeping environment.
pasima is highly recommended for people who have allergies or difficulties sleeping as it retains hardly any dust and becomes softer after every wash.
pasima is purified without using any kind of chemical solvent. For hygienic treatment, the material is washed numerous times in the abundant pure waters of Ukiha where the factory is situated.
Through our natural purification method pasima fulfills the most stringent global standard for textile product safety, the STANDARD 100 by OEKO-TEX.
Ryugu is committed to continuous improvement of product quality and safety. It is our wish to contribute to your healthy and happy life.

Kozo Kakehashi
President,
Ryugu Co., ltd.

Company History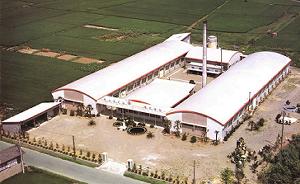 August 1947 - The Company was founded in Tanushimaru, Ukiha County, Fukuoka Prefecture of Japan, as Kameo Cotton Manufacturing Ltd.
As it was right after WW2, manufacturing supplies were scarce throughout Japan. Our founder developed an original way of spinning cotton with reconditioned old machines.
Within two years' time, the company had grown and installed weaving machines to complete the manufacturing process of spinning and weaving within the factory.
1954 - The south of Fukuoka suffered from major flooding so the company moved to Yoshii-machi (of the same county).
At the time, Ryugu not only expanded its factory and reinforced the facility, but also converted the manufacturing process from weaving into production of hygienic and medical goods.
In 1957, the company name changed to Ryugu Cotton Co., Ltd,
1964 - To keep up with the increasing scale of business the factory facilities were renewed and expanded.
The manufacturing process of sanitary bedding cotton was modernized, completing the total in-house production system.
1968 - Pioneered the manufacturing of specialized non-woven fabric for sanitary use, as well as sanitary napkins and paper diapers in the country.
At the same time, the company name was changed to Ryugu Co., Ltd.
We started shipping the specialized non-woven fabric all over Japan this year, and began expansion to South-East Asian countries in 1974.
In December 1974, a misfortunate fire occurred in the main factory building which narrowed down our manufactured items to sanitary material, non-woven fabric and specially treated cotton.
The incident made us strive for further innovation in the production of these materials and led to the installment of new equipment and machines.
Awards:
1989 and onwards
- Hard-Flat Bed, invented based on research of tatami mats
-Award for Excellence, Fukuoka Prefectural Contest for Invention and Innovation - Hard Pillow -Award for Excellence, Fukuoka Prefectural Contest for Invention and Innovation
- pasima(R), material made of absorbent cotton and gauze with specialized purification treatment to suit use by patients with dermatological conditions and allergies - First Prize, Fukuoka Prefectural Contest for Invention and Innovation - Katte Gauze (R), material made of sanitary absorbent cotton and gauze - Award for Excellence, Fukuoka Prefectural Contest for Invention and Innovation
Our research and development continues to produce innovative products for better sleep and health, which we think are essential factors to better users' lives.
Awards on pasima (R)
1993 First Prize, Fukuoka Prefectural Contest for Invention and Innovation1993
2003 Approved of Class 1 Clearance for Babies and Infants Products, STANDARD 100 by OEKO-TEX (International textile product safety standard)
2015 The 9th time kids design award Winning a prize.The 6th time manufacturing Japanese jackpot (Kyushu head prize of economy and industry)" winning a prize
2016 Selected as one of Japan's representing products "The Wonder 500"
2017 Grand Award, Product and Service Category, The 3rd Health Science Business Best Selections
Outline
| | |
| --- | --- |
| Foundation: | August 1947 |
| Registered as a company: | October 1957 |
| Fund: | 28,000,000 yen |
| Factory Head Quarters: | 278, Niiharu, Yoshii-machi, Ukiha City, Fukuoka Prefecture, Japan |
| | Tel: +81-943-75-3148 |
| | Fax: +81-943-75-3140 |
| President: | Kozo Kakehashi |
| Email | info@ukihaair.jp |
Animation
The story behind the birth of pasima

Thank you! pasima has been loved over 20 years
An invention by Reiichiro Kakehashi, a.k.a the man who dedicated his life to healthy living through cotton
Quality sleep is the foundation of good health
My uncle used to tell me that there is nothing like absorbent cotton when it comes to healing and treatment. He believed that clean absorbent cotton could heal wounds just like any good medicine.
Until I was in my sixties I suffered from more than 10 chronic symptoms and various illnesses. I was constantly striving to find ways to heal myself without depending on chemical medicines, from which I suffered even more due to side effects. After trying out all kinds of health tips and folk remedies my uncle's words came back to me. I realized my life had already been dedicated for over 60 years to gauze and absorbent cotton. It was then I started to focus on what this material could do - the absorbent cotton that we had been manufacturing in our factory for decades.
I began fervent research and development and after numerous trial and errors finally succeeded in producing what would later become known as pasima. It was such a thrilling moment when I could prove the healing quality of using absorbent cotton first hand.
About the same time, I came to learn about the "Let's Sleep Free" campaign led by Sapporo Broadcasting Company in Hokkaido. It brought back memories of how Japanese grandmothers used to sleep without any clothes, pajamas or underwear on. Since pasima consists of absorbent cotton that can heal wounds, I was interested to try putting it directly on my skin while sleeping to see if this had any effect on my psychological and physical health. This is the essence of my 'Natural Healthcare' method – sleeping naked with only pasima cloth on the skin.
To my surprise, shortly after I adopted this method, the dermatological condition and severe allergic symptoms that had tormented me for years disappeared completely. Within a mere six months, I couldn't even remember how irritating my skin conditions had been before pasima. This experience drastically changed my perception of health and medical care.
After that, I stepped up my original "Natural Healthcare" method. However strange it might sound, I am truly convinced from my own experience that the combination of pasima and bare skin can improve one's health significantly.
From then on, I was devoted to improving and refining pasima. It took ten years of scientific research and practical application to develop the ideal bedding product.
pasima is a culmination of our passion for customer's happiness and health, and ergonomic specifications. I am truly honored that pasima has been recognized with numerous awards such as the Fukuoka Prefectural Contest for Invention and Innovation.
Since completion, I have continued my studies into the attributes and effects of pasima to better understand and inform how this material can help the human body's self-healing capacity. It is to our utmost gratitude that pasima and our products are now supported by such enthusiastic users all over Japan.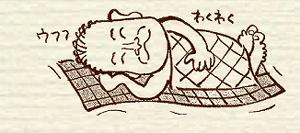 Reiichiro Kakehashi,
Founder/Chief developer
Ryugu Corporation